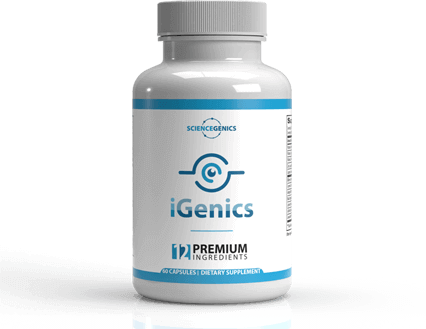 iGenics is designed to support clearer vision by maintaining a healthy inflammatory response.
THE INGREDIENTS IN iGENICS
iGenics is made in a GMP certified facility right here in the US. We only use the highest quality ingredients (third party tested) to ensure you get the most out of every capsule. Gingko Biloba, our main ingredient, has powerful antioxidative effects. Combined with vision restoring AREDs-2 ingredients, along with Bilberry, Saffron, and Turmeric + Bioperine, iGenics has everything the body needs to promote healthier eyesight.