The Ultimate Guide to Choosing the Best Baby Gear for Your Little One
Bringing a new baby into the world is an exciting time for parents. Along with all the joy and anticipation comes the overwhelming task of selecting the best baby gear. With so many options available on the market, it can be challenging to navigate through all the choices and determine what is essential and what is unnecessary. This guide aims to provide you with all the information you need to choose the best baby gear for your little one.
1. Safety First
When selecting baby gear, safety should always be your top priority. Look for products that meet safety regulations and standards. For items such as car seats and cribs, make sure they are certified and have proper safety features. Check for labels like JPMA (Juvenile Products Manufacturers Association) or ASTM (American Society for Testing and Materials) for reassurance.
2. Assess Your Needs
Before starting your baby gear shopping spree, take some time to assess your needs. Consider your lifestyle, living space, and your baby's specific requirements. Make a list of must-have items and prioritize accordingly. This will prevent you from getting overwhelmed and help ensure that you only purchase what you truly need.
3. Strollers and Car Seats
A reliable stroller and car seat are essential for every parent. Look for a stroller that is lightweight, easy to maneuver, and has various recline positions. A car seat should meet safety standards and be compatible with your vehicle. Consider getting a travel system that includes both a stroller and car seat for convenience and compatibility.
4. Diapering Essentials
Diapering is undoubtedly one of the most important aspects of caring for a baby, so it's crucial to have the right gear. Stock up on diapers, wipes, diaper rash cream, and a diaper pail. Additionally, consider investing in a changing table or changing pad for a dedicated diapering station.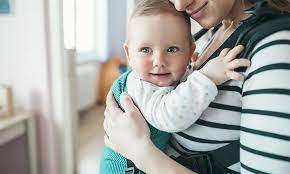 5. Sleeping Arrangements
Providing your little one with a safe and comfortable sleeping environment is essential. A crib is a classic choice, but alternatives like bassinets or co-sleepers are also popular options. Ensure that the chosen sleeping arrangement meets safety standards and has a comfortable mattress and fitted sheets to prevent SIDS (Sudden Infant Death Syndrome).
6. Feeding Essentials
If you choose to breastfeed, invest in a comfortable nursing pillow, breast pump, milk storage bags, and nursing pads. For bottle feeding, you will need bottles, nipples, a bottle brush, and a sterilizer. High-quality burp cloths, bibs, and a baby-friendly high chair should also be on your list.
7. Bathing and Grooming
Bathing your baby should be a pleasant and safe experience. Look for a baby bathtub with a sling to prevent slipping and sliding. Towels, washcloths, baby soap, and gentle shampoo are also essential. Don't forget nail clippers, a soft brush, and a comb for grooming.
8. Clothing and Swaddles
A newborn's skin is delicate, so select clothing made of soft, breathable fabrics like cotton. Opt for onesies, sleepers, and hats that are easy to put on and take off. Swaddles are also great for keeping your baby cozy and comfortable.
9. Entertainment and Developmental Toys
To stimulate your baby's senses and encourage development, invest in a range of age-appropriate toys. Look for toys that encourage sensory exploration, fine motor skills, and cognitive development. Choose toys made of non-toxic materials and avoid small parts that can be a choking hazard.
10. Baby Health and Safety
Having a well-stocked baby first aid kit is crucial for managing minor accidents and illnesses. Include items like a thermometer, nasal aspirator, baby-safe fever reducer, band-aids, and baby-safe sunscreen.
11. On-the-Go Essentials
Being prepared for outings with your little one is essential. Consider a diaper bag with multiple compartments to organize all the essentials. Don't forget items like a portable changing pad, bottles, formula, snacks, pacifiers, and a baby carrier or sling.
Discover the Power of Prosta Stream: A Natural Solution for Prostate Health
Remember, the best baby gear is the one that suits your needs and keeps your little one safe and comfortable. Research products, read reviews, and ask for recommendations from other parents. Don't hesitate to reach out to professionals or consult baby gear experts for guidance. With this ultimate guide, you can confidently choose the best baby gear for your precious bundle of joy.