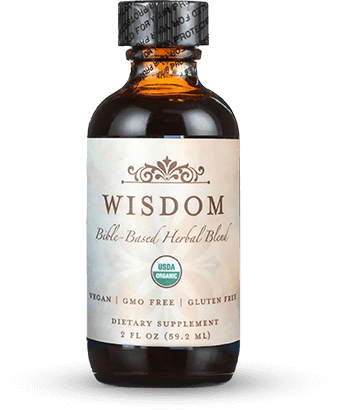 30-Seconds Is All It Takes To Transform Your Energy Levels, Revitalizes Your Health!
We bring you WISDOM. The world's first all-natural Bible Based herbal supplement.
Wisdom includes 8 Biblical Herbs all of which are backed by decades of our own research and numerous high quality peer-reviewed scientific studies.
Combining these herbs can help you balance stress hormones, helps promote healthy immune function, regulate your metabolism, build strong muscles and bones, and much more.
A countless number of Christians have already experienced the life changing effects of our herbal supplements. And they keep coming back to us again and again!
Our customer know each herb we produce is grown and harvested using 100% safe USDA organic farming practices. And they know we carefully process each herb in our cGMP, manufacturing facility using our patented "Raw Herbal Extraction" technology. To discover more keep reading…