Fashion on a Shoestring: Discover the Best Affordable Clothing Brands
Fashion is often associated with high price tags, exclusive designers, and luxury brands. However, looking stylish and trendy doesn't always have to cost a fortune. With a little bit of research and a keen eye for fashion, you can discover the best affordable clothing brands that offer quality garments without breaking the bank. In this article, we will explore some of the top affordable clothing brands that cater to fashionistas who want to remain trendy on a shoestring budget.
1. H&M:
H&M is a global fashion retailer known for its trendy and affordable clothing. They offer a wide range of styles for both men and women, including basics, workwear, and eveningwear. From their collaborations with high-end designers to their sustainable fashion initiatives, H&M is a go-to brand for fashion-forward individuals looking for budget-friendly options.
2. Zara:
Zara is renowned for its fast fashion approach, providing customers with the latest trends at affordable prices. The brand releases new collections every week, enabling fashion enthusiasts to achieve a fresh and up-to-date look without breaking the bank. Zara's clothing is known for its quality and attention to detail, making it a beloved brand amongst budget shoppers.
3. ASOS:
ASOS is an online retailer that offers a vast selection of affordable clothing brands. From their in-house label to collaborations with other brands, ASOS aims to provide trendy options for all sizes and styles. With frequent sales and promotions, ASOS allows fashion lovers to splurge guilt-free, knowing they have scored a great deal.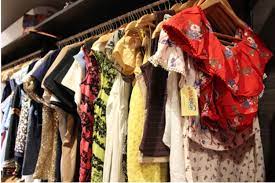 4. Uniqlo:
Uniqlo is a Japanese brand that focuses on simplicity and functionality. They offer high-quality basics and wardrobe essentials that can easily be mixed and matched to create various looks. Uniqlo has become a go-to brand for those who appreciate minimalist fashion and value for money. Their commitment to environmental sustainability through their innovation and recycling initiatives also adds to their brand appeal.
5. Boohoo:
Boohoo is an online fashion retailer that offers a wide variety of styles, ranging from casual loungewear to party dresses. They have an extensive collection for both men and women, making it an excellent option for those looking for affordable and on-trend clothing for any occasion. Boohoo is also known for its frequent sales, making it a perfect destination for budget-conscious fashionistas.
6. Forever 21:
Forever 21 is a global brand that specializes in fast fashion. With an immense selection of clothing, accessories, and shoes, Forever 21 caters to the latest trends at affordable prices. While their clothing might not last as long as luxury brands, their affordable pieces allow fashion enthusiasts to experiment and stay up-to-date with the ever-evolving fashion world.
7. Mango:
Mango is a Spanish brand that provides affordable clothing with a chic and sophisticated flair. Their high-quality garments are known for their durability and timeless designs. Mango offers a wide range of styles, from business attire to casual wear, allowing shoppers to build a versatile and budget-friendly wardrobe.
8. Topshop:
Topshop is a UK-based brand that offers a mix of basics, trendy pieces, and designer collaborations. Their clothing range includes everything from jeans and outerwear to dresses and swimwear. Topshop is highly regarded for its fashion-forward designs and reasonable prices, making it a favorite among fashion-conscious individuals.
9. Missguided:
Missguided is an online fashion retailer that focuses on fun and bold styles at affordable prices. With regular discounts and promotions, Missguided allows shoppers to stay ahead of the fashion game without spending a fortune. They offer a wide range of sizes and styles, ensuring that everyone can find something they love within their budget.
10. Primark:
Primark is a UK-based brand that offers incredibly affordable clothing options. While their prices are low, Primark still manages to provide stylish and trendy garments. Their vast selection includes clothing for men, women, and children, as well as home accessories and beauty products. Primark is a favorite for those who want to shop on a tight budget without compromising style.
Revolutionizing the Industry: How Sustainable Fashion is Changing the Game
Fashion doesn't have to be reserved for those with deep pockets. With these affordable clothing brands, you can look fashionable and stylish without breaking the bank. Remember to prioritize quality and versatility when shopping on a budget, as building a wardrobe that will last requires careful consideration. Happy shopping!