Unbeatable Luxury Fashion Deals: Where to Find Exclusive Discounts and Offers
Fashion enthusiasts are always on the lookout for incredible deals and exclusive discounts. There is a certain charm in acquiring luxury fashion items at a fraction of their original price. Finding unbeatable luxury fashion deals can be a remarkable experience that not only satisfies our desire for high-end elegance but also saves a considerable amount of money. In this article, we will explore where to find exclusive discounts and offers on luxury fashion, unraveling the hidden gems that are waiting to be discovered.
One of the most well-known avenues for luxury fashion at a discounted price is outlet stores. These treasure troves are filled with high-end labels offering their coveted products with significant markdowns. From renowned labels such as Gucci, Prada, and Louis Vuitton to designer brands like Alexander McQueen, Versace, and Balenciaga, outlets provide an opportunity to indulge in luxury shopping without breaking the bank. Outlets are usually located in shopping malls and offer a wide range of clothing, accessories, and footwear. These outlets often hold sales events or seasonal discounts, making it an excellent destination for fashionistas looking for the best deals.
Another remarkable way to access exclusive luxury fashion discounts is through flash sales websites. These online platforms offer limited-time sales on high-end fashion items, providing discounts of up to 70% or more. Flash sales websites work in collaboration with luxury brands and designers to sell excess inventory or items from previous seasons. Some prominent flash sales websites, such as The Outnet, Gilt, and Rue La La, offer an extensive range of fashion items that cater to various tastes and preferences. These websites regularly feature well-known designers and labels, ensuring that customers can find great deals on the most coveted fashion pieces.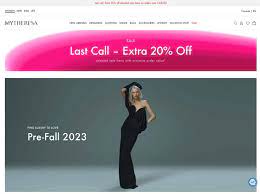 If you prefer a more personalized shopping experience, consignment stores are an excellent option. Consignment stores are known for selling pre-owned luxury fashion items, including clothing, handbags, and shoes, at heavily discounted prices. These stores allow individuals to sell their gently used luxury fashion items, which then go on display for potential buyers. Not only do consignment stores offer significant savings, but they also provide an opportunity to discover unique, one-of-a-kind fashion pieces that may not be available in traditional retail stores. Consignment stores are often found in high-end shopping districts and are frequented by fashion enthusiasts on the lookout for exclusive deals.
Online luxury fashion retailers are also a treasure trove of unbeatable discounts and offers. E-commerce platforms such as Net-a-Porter, Farfetch, and MatchesFashion offer a wide range of luxury fashion brands and designers, with regular sales and discounts throughout the year. These online retailers usually have a dedicated sales section on their websites, making it easy for customers to find discounted items. Additionally, signing up for their newsletters or following them on social media can provide access to exclusive promotional codes and limited-time offers, ensuring that you never miss out on great deals.
Beyond traditional avenues, social media platforms have become an increasingly valuable resource for finding luxury fashion discounts. Many luxury brands and designers use their social media accounts to announce upcoming sales, exclusive discounts, and limited-time offers. Following your favorite luxury brands on platforms such as Instagram, Facebook, or Twitter can be an excellent way to stay updated on their promotions. Additionally, some fashion influencers and bloggers often share discount codes or exclusive offers with their followers, providing an opportunity to access unbeatable luxury fashion deals.
Unlocking the Power of Gut Health: Exploring the Benefits of LEANBIOME
In conclusion, the hunt for unbeatable luxury fashion deals is a rewarding experience for any fashion enthusiast. Whether through outlet stores, flash sales websites, consignment stores, online luxury retailers, or social media platforms, there are numerous avenues to find exclusive discounts and offers on high-end fashion items. These opportunities allow individuals to indulge in luxury fashion without compromising their financial well-being. So, if you have a taste for elegance and are eager to save money, explore these avenues and unveil the hidden gems waiting to be found.